Janome Memory Craft 6600 Professional Sewing & Quilting Machine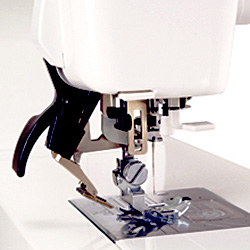 Acufeed: Layered Fabric Feeding System
AcuFeed perfectly guides your fabric from both the top and the bottom. Only Janome truly integrates its innovative AcuFeed foot with a unique seven-point feed dog system. This ensures all fabrics move smoothly, even thick layers of quilting fabric and batting
Included

 Accessories
Pre-wound Bobbins

Save time by using pre-wound bobbins. These are designed for professional style embroidery but can be used in all Janome machines. Each bobbin contains 105 yds. of 100% Spun Polyester Bobbin Thread, on a clear plastic bobbin, weight 60/2. A dozen bobbins per pack. Available in White, Black, and White/Black combo.

1/4 inch Seam Foot O

Sews a 1/4 inch seam allowance quickly and accurately. Great for piecing quilts and topstitching.

Blind Hem Foot G

Place fold of fabric against black guide for an invisible blind hem, even topstitching and fabric tucks.

Cording Foot H

Slots in this foot will hold one to three lengths of cord in place while stitches form over the cords.

Darning Foot P2 (embroidery machines)

Spring-loaded foot for free-motion embroidery, quilting and free form monogramming.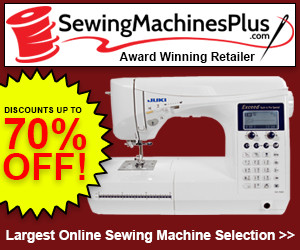 Janome Memory Craft 6600